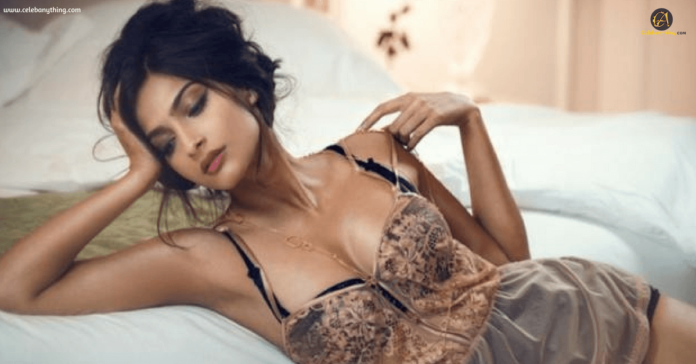 Sonam Kapoor is an Indian film actress who works in Bollywood. She is one of the highest paid actresses and her fashion sense is considered to be the best in Bollywood. Kapoor has won many awards including Filmfare and the National Film awards. She has also worked in Hollywood and she has a huge fan base. She worked as an assistant director to Sanjay Leela Bhansali in 'Black' released in 2005. She has proper knowledge of fashion designing just like her elder sister Rhea Kapoor.
Sonam Kapoor Awards & Recognitions:
Sonam won Stardust award for 'Saawariya' in 2008 and for Ranjhanaa in 2014. She also won a BIG Star Entertainment Award, I Am Woman Award, HELLO! Hall of Fame Awards, Indian Film Festival of Melbourne, Asia vision Awards. She won a Filmfare and National film award for her biggest hit 'Neerja'.
Her role in Neerja was praised a lot as she performed gracefully absorbing the role so well. She is also very active on the social front and works for various charities and causes like LGBT and awareness on breast cancer.
Sonam Kapoor age: 33 yrs. Born on 9 June 1985
Sonam Kapoor Education Qualifications:
School: Arya Vidya Mandir, Juhu, Mumbai
College: University of Mumbai, Mumbai & University of East London, London
Qualifications: Bachelor's degree in Economics and Political Science
Sonam Kapoor Family:
Father: Anil Kapoor
Mother: Sunita Kapoor
Sister: Rhea Kapoor
Brother: Harshvardhan Kapoor
Sonam Kapoor Controversies:
While Sonam Kapoor and Deepika Padukone bonded well on the sets of 'Koffee with Karan', they still have a lot of differences. When Deepika posted on twitter that she'll be working on a mental cause, Sonam took a dig at it by tweeting that she would never announce about working on some cause on a social website.
Sonam Kapoor showed her middle finger to the press while attending a conference during the promotion of her film 'Players'. She was least apologetic of the act as she believes that everything should be kept honest and straight.
When a particular brand replaced Aishwarya Rai Bachchan with Sonam Kapoor, the media raised a lot of questions. In one such media event, Sonam referred Aishwarya as an aunt from another generation which became the talk of the town.
Abhay Deol expressed his views on the failure of Anil Kapoor's home production 'Aisha'. He stated that a lot of time and money was spent on Sonam Kapoor's outfit rather than concentrating on the plot and characters.
When Shobha De commented on Sonam Kapoor's film 'I hate Luv Stories', she gave it back on Karan Johar's famous chat show 'Koffee with Karan'.
Sonam commented on Katrina saying that you need some commitment and shamelessness to do a particular thing.
Sonam Kapoor Net Worth: $14.5 Million
Social Media Handles:
Snapchat: Sonam Kapoor