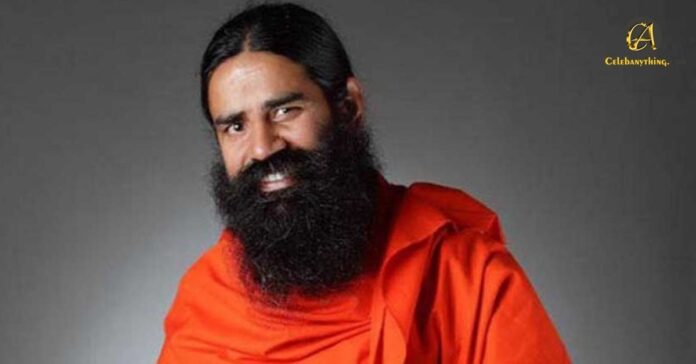 Swami Ramdev previously known as Ram Krishna Yadav is basically a yoga guru famous worldwide. He works in the field of Ayurveda and now he has also entered business and politics.  He is the co-founder of Patanjali and his public relations are excellent in terms of marketing his brand or showing his yogic skills. He was featured on Aastha TV in the morning slot in 2013. His yoga camps witnessed huge gatherings. Shilpa Shetty and Amitabh Bachchan have also taken yoga classes from him. His yoga is loved in Britain, US and Japan as well.
Swami Ramdev Awards and recognitions:
Baba Ramdev was considered for Padma Vibhushan in January 2015 but he refused one day before the republic day. He was honoured by British House of Commons in July 2007. 30 June 2007 was celebrated as Swami Ramdev day at Nassau County. The chairman of ASSOCHAM, K.L. Chug felicitated him at the 5th Global Knowledge Millenium Summit. Ramdev also received an honorary doctorate from the Kalinga Institute of Industrial Technology. Rashtriya Sanskrit Vidyapeeth in Andhra Pradesh conferred him with the title of Mahamahopadhyaya. Maharashtra governor K. Shankaranarayanan honoured him with Shri Chandrashekharendra Saraswati National Eminence award. He was being awarded the Tarun Kranti award at Ahmedabad under the Nation icon category by the Prime Minister Narendra Modi. Haryana has also appointed Ramdev as the brand ambassador for the promotion of yoga and Ayurveda.
Swami Ramdev age: 52 years. Born on 25 December 1965
Swami Ramdev Education Qualifications:
School: Gurukul Kangri Vishwavidyalaya, Haridwar
Swami Ramdev family:
Father- Ram Nivas Yadav
Mother- Gulabo Devi
Brother- Ram Bharat
Swami Ramdev Controversies:
He was detained at the London's Heathrow airport in 2013 for around 8 hours and the reasons were also not known for the same.
He showed his major concern on the portrayal of the Hindu community in the film PK and did everything to stop its release.
He made a major statement to replace sex education by yoga education in order to reduce the number of AIDS cases which was extremely weird.
When a big unit of police and RAF came to detain him, he ran off the stage of the Ramlila ground with a dupatta.
A court in Haridwar fined his Patanjali worth 11 lakh for misbranding and some misleading advertisements.
Ramdev net worth: US$690 million
Social media handles:
Facebook: https://m.facebook.com/swami.ramdev/
Instagram: https://www.instagram.com/swaamiramdev/
Twitter: https://twitter.com/yogrishiramdev/