Rahul Vaidya is a singer of Indian origin and he performs on live stages too. He has a name in the Hindi film industry. His journey to fame mainly began when he participated in an Indian TV singing reality show: Indian Idol season 1. He not only participated in the show but also won the runner-up title in the show.
Rahul Vaidya Birthplace, Biography, Zodiac Sign:
Rahul Vaidya was born on 23rd November 1987 in Nagpur, Maharashtra, India. He hails from a well-to-do family from Nagpur itself. He is currently 34 years of age. Rahul's zodiac-sign is Virgo.
Rahul Vaidya Family, Background and Early Life:
As said already, Rahul belongs to an affluent family in Nagpur, Maharashtra. He spent most of his childhood in Mumbai and completed his education in Mumbai itself.
His father is an engineer in Maharashtra State Electricity Board. His name is Krushna Vaidya.His mother's name is Geeta Vaidya and is a homemaker. Rahul also has a sister named Natasha Vaidya.
Also, Rahul is unmarried as of now and there is no news of him dating anyone.
Rahul Vaidya Looks, Physical Appearance:
Rahul has a very visually attractive personality. He is appreciably tall with a height of 5 feet and 8 inches. He weighs about 77 kgs. He has black shiny eyes which add to his charming personality. It is evident that he likes to work out and goes to the gym regularly.
Rahul Vaidya Entry in the industry and further career:
At a very early age, Rahul started singing. He took part in a lot of singing competitions as a kid and also, won an impressive number of them. He also participated in the talent show " Aao Jhumein Gayein".
In the year 2005, Rahul participated in the reputed show Indian Idol season 1 and secured the runner-up position with creativity and voice. He was in his second year in junior-college when he participated in this show. In the same year, Rahul released his own album named "Tera Intezaar". The album was composed by Sajid-Wajid.
After his first release, he worked on other albums of his own. Some of his albums are Fan, Vande Mataram, Aafno Mann, etc. Along with his own songs, he worked on a whole lot of songs for other people. To name a few, there were songs like Chunar Chunar, Hello Madam, God Promise, Keh Do Na, Yad Teri, etc. Rahul was a part of another reality show named "Music Ka Maha Muqabla" where his team bagged the title. Yet another arrival in a reality show was seen when he appeared in " Jo Jeeta Wohi Superstar" and won the title this time. Rahul also hosted two shows namely, "Aja Mahi Vay" and " Jhoom India". Rahul has been active on Youtube too and has recently got a silver play button from Youtube. He has been performing overseas too.
Rahul Vaidya on Bigg Boss-14:
Rahul Vaidya has been most recently seen on the reality show Bigg Boss – 14. He entered the Bigg Boss house as a fresh candidate. Rahul recently made headlines by proposing to his friend Disha Parmar while on the show. Reply from her side is still awaited.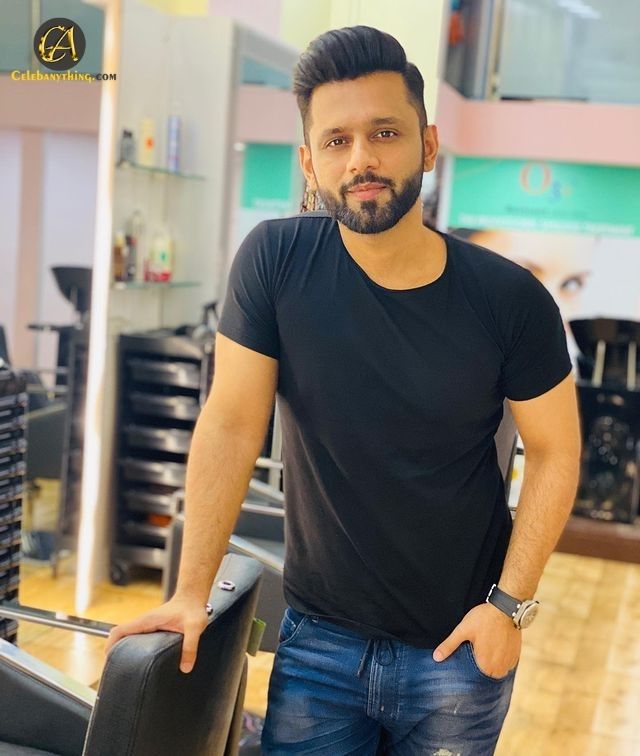 Rahul vaidya Social Accounts :
Facebook: https://www.facebook.com/rahulvaidya.rkv 
Instagram: https://www.instagram.com/rahulvaidyarkv
Twitter: https://twitter.com/rahulvaidya23?