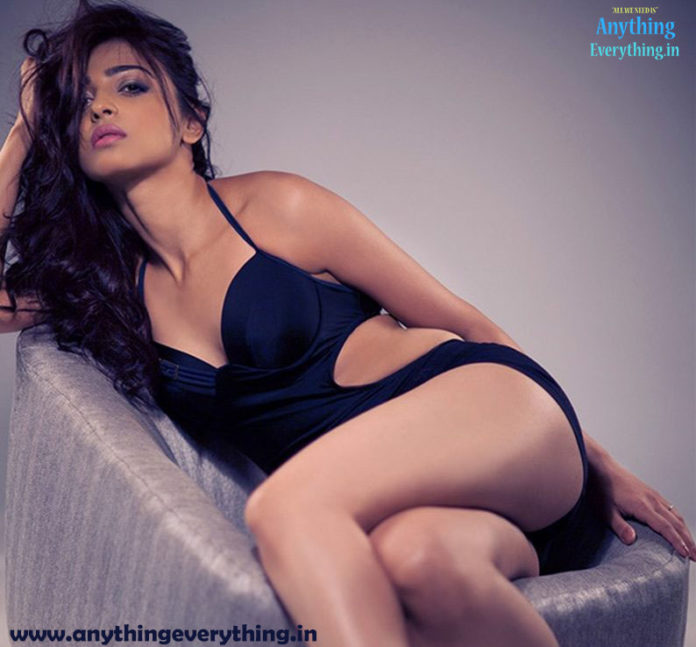 Radhika Apte is an Indian film and a stage actress who began her career basically with theatre group Aasakta. She started her career with Marathi and Bengali films before entering Bollywood in 2015. She is known for her bold attitude and fearless acts in films. Apte is best known for selecting challenging roles with controversial topics. She also does a lot of short films where her young and spontaneous behavior is clearly reflected. Radhika has been known for her bold choices on screen with a flavor of her sensational looks.
Her acting is so realistic that people ultimately bound up with all her characters. She is least affected by the rumors that go on about her in the industry and does her own best. She has worked with Akshay Kumar in 'Padman' which is releasing this year and is supposed to be a blockbuster. She reached this destination through immense hard work and dedication.
Radhika Apte Awards & Recognitions:
At the Tribeca 2016 awards for Madly, Radhika Apte won the best actress award in an International Narrative feature. Her film Parched won the IIFLA audience award for the best film. She may not have won a lot of awards but surely a lot of hearts. Radhika is best known for her expressions and eyes which speak for themselves.
Radhika Apte marriage:
Radhika Apte was rumored to be dating the famous Bollywood actor Tushar Kapoor before. She finally got married to Benedict Taylor who is a musician. He is a Muslim from London and both of them are believed to have a court marriage.
Radhika Apte age: 33 yrs. Born on 7 September 1985
Radhika Apte Education Qualifications:
College: Fergusson College, Pune
Educational Qualifications: Bachelor's degree in Economics and Mathematics
Diploma in Dance Studies
Radhika Apte family:
Father: Dr. Charudutt Apte
Husband: Benedict Taylor
Radhika Apte Controversies:
Radhika Apte's nude pics went viral in February 2015 but later on the investigation, it was found that she was her look alike.
Radhika Apte criticized the Telugu film industry stating that it was a male chauvinist and she had to struggle the most there as the actresses are not treated well.
In 2015, her inappropriate clipping from the film Parched went viral where she was seen lifting her clothes. When Anurag Kashyap came to know about it he rushed to the cybercrime and filed a complaint.
Radhika Apte net worth: $ 10 Million
Social media handles:
Facebook: https://m.facebook.com/Radhika-apte-300387646638830/
Instagram: https://www.instagram.com/radhikaapte_/
Twitter: https://twitter.com/radhika_apte