Prabh Grewal is an actress and model. She has worked mostly in the Punjabi industry and is very famous in the same. She was born in Punjab and has been a resident of Punjab ever since.
Prabh Grewal Birthplace, Family, Background, and Interests:
Prabh was born in a village named Kila Raipur in Ludhiana, Punjab on 12th December 1992. Her father's name is Harpal Singh. She has a brother and two sisters. Her brother's name is Sandeep Grewal and her sisters are Simran Kaur and Ramanjot Kaur. Prabh has been interested in acting and modeling since her childhood. She has even attended an acting school. Her favorite actor is Ranveer Singh while her favorite actress is Alia Bhatt.
Prabh's favorite singer is Guru Randhawa along with Hollywood singer Enrique Iglesias. Prabh is a creative person and loves to do the artwork. She also loves to dance and follows it as a hobby. She even has admitted that she loves to visit Goa and Dubai.
Prabh Grewal Education and Early Life:
Prabh Grewal completed her basic school from Ludhiana in Punjab. After which, she went to GNIMT in Ludhiana, Punjab. Prabh did her Bachelor in Business Administration there. As already said, Prabh has always been interested in acting and modeling. She has even been to Nirmal Rishi's acting academy to polish her acting skills.
Prabh Grewal Career and Entry into the Industry:
Prabh started working in the year 2018. She rose to fame with her appearance in a Punjabi music video "Tera Lagna Ni Ji" by Ravinder Grewal. She is known for her work in a lot of different Punjabi songs like Main Te Mere Jaan by Satinder Sartaj, Maye Ni Maye by Harjit Harman, Bhabi by Mankirat Aulakh, Landlord, etc and many more.
As an actor, she made her debut in the Punjabi movie Jindari in the year 2018. Prabh has modeled for several TV ads, modeling assignments, photoshoots, and print shoots.
Prabh Grewal Movies, Songs, and More:
Prabh has acted in two movies namely "Jindari" and "Kaake Da Viyah". A movie named "Kaur Singh" is in the waiting.
Prabh has a long list of songs that she has modeled in. To name a few, in 2017: she has modeled in several songs namely, Tera Lagna Ni Ji by Ravinder Grewal, Family by Kamal Khaira, Main Te Meri Jaan by Satinder Sartaj, Maye Ni Maye by Harjit Harman, and Pakk Thakk by Gurnam Bhullar; in 2019: Kangana by Dinn Singh, Defaulter by R Nait & Gurlez Akhtar, Aisa Dinn by Dinn Singh, Khauf by Harvir Gill and many more; in 2020: Pistol Rakhda by Mohabbat Brar, Number Phone Da by Danny Dhillon, Thrill by Sukshindee Shinda, Landlord by Gurbaaz, Dhaakad Bande by Joban Sandhu and others.
Thus, Prabh Grewal is a very talented, hard-working, and famous model. Celebanything keeps you informed about such artists on a regular basis and you can stay connected with us to be in tune with the ongoings of the entertainment industry. She has been very famous lately and has worked in a whole lot of songs as a model.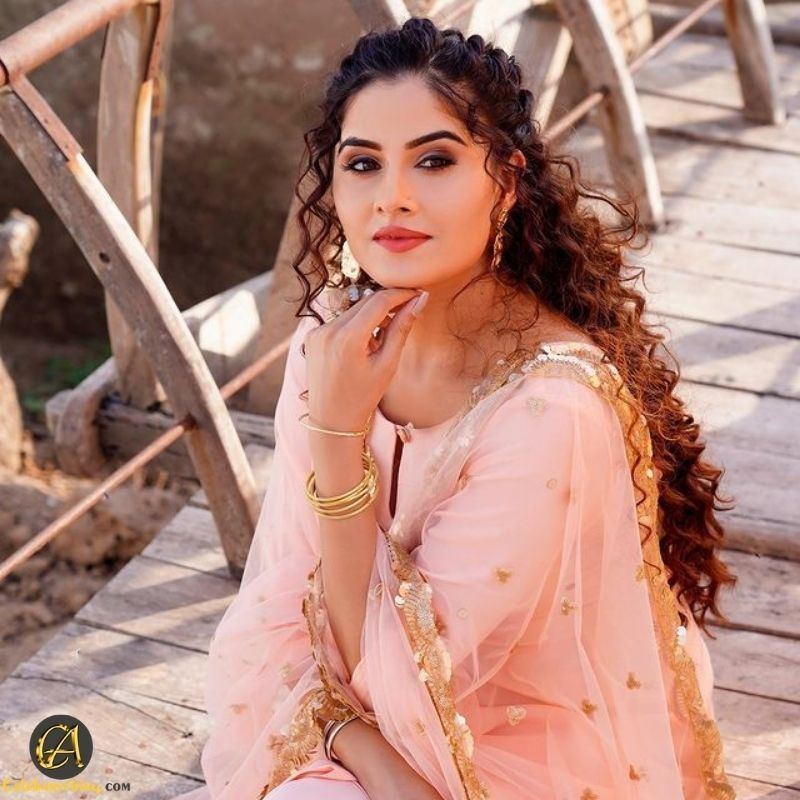 Social media handles:
Instagram: https://www.instagram.com/prabhgrewalofficial/
Facebook : https://www.facebook.com/PrabhGrewalOfficial