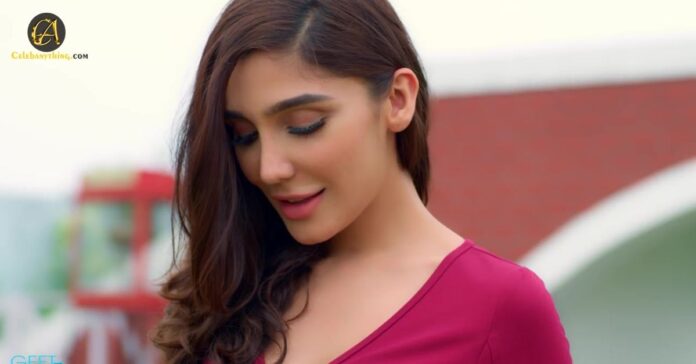 Halina Kuchey nicknamed Swaalina was born on 1st July 1995 and hails from Finland. She can predominantly be seen mostly in Punjabi music videos. She rose to fame after her appearance in the Punjabi music video "Prada" by Jass Manak.
Swaalina Birth, Early Life, Background, and Career:
Her real name is Halina Khan and her stage name is Swaalina. She was born in Finland in a family of Muslim background. Her mother tongue and family are, however, Finnish. Currently, due to her career, she stays in Mumbai City. She can speak fluently in seven languages, including Hindi and Punjabi. Halina studied theatre in Finland. According to Celebanything, she later moved to India to build a career in modeling.
Swaalina has been working in over 80 advertisements in the industry, but she first appeared in the song Prada by Jass Manak in the year 2014. Later on, she also acted in various Punjabi hit music videos, namely "Berlin Berlin by" Guri, "Suit Punjabi" again by Jass Manak, etc. She has even appeared in a Hindi music video also, Ik Kahani(2017).
More About Halina Kuchey/Halina Khan AKA Swaalina:
Halina Khan was a creative personality since childhood and was keen to make a career in this. Doing theatre in Finland during her early days played a decisive role in her career. Her hobbies include ice skating and traveling. Salman Khan is her favorite actor, and Kajol, her favorite movie is DDLJ. Her educational qualification is a master of arts program in theatre studies. Further hobbies of Halina Khan include Dancing, Cooking, Gymming, Doing Yoga, Reading, and Fishing.
Her favorite books are "Harry Potter and the cursed child" and "What I know for sure by Oprah Winfrey". Her food habit is being non-vegetarian.
Swaalina Career in Advertising Industry:
As mentioned earlier, she moved to India to pursue her modeling career. Right after college, she realized India was a potential destination where she could pursue her modeling career. In India, she started her career by working in advertisements and the music video industry. While working in the advertisement industry, she worked for promoting various international brands including Sunsilk, Kurkure, Snapdeal, etc.
According to Celebanything, she even went a step ahead and worked for multiple languages in the advertisement herself.
Further in her Career: 
After stepping into the industry with the music video of the song "Prada" by Jass Manak, she rose to fame and started getting a number of assignments of various sorts. So far, she has participated in hundreds of modeling events. Continuing in the music industry, her recent song "Viah" has been released, which has reached almost 15 million views within a week of its release. It is a kind of feat which she has been achieving earlier as well. Another music video named "Suit Punjabi" with Jass Manak earlier received approximately 5 million views in a day.
Final Words:
She moved to India with no concrete plans and it was just her intuition that made her follow this path. However, little did she know that opportunities were waiting for her like anything and she can really make it big. With persistence, hard work, and talent she achieved the fame which she has today.