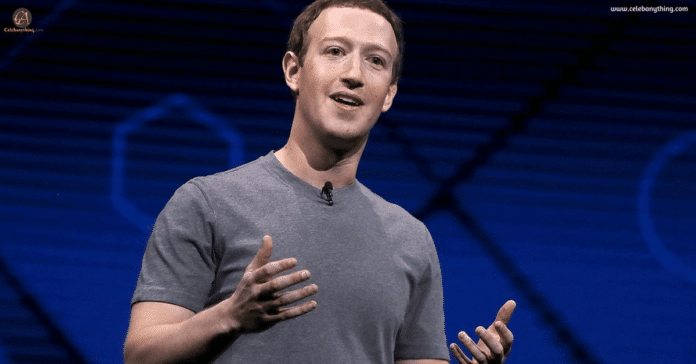 Mark Elliot Zuckerberg is an American computer programmer and Entrepreneur who has the Internet as his main operation. He is the co-founder of the popular social platform, Facebook. He is currently the chairman and chief executive officer of Facebook. He is the fifth richest person in the world as estimated in January 2018. Zuckerberg launched Facebook in 2014 while he was at Harvard University and it reached 1 billion users by 2012.
Mark Zuckerberg Awards and Recognitions:
Mark Zuckerberg was amongst the wealthiest and most influential people in the world listings of the Time magazine. He also got the Person of the year award by Time. Forbes ranked him on the 10th position on its list of World's Most Powerful People.
Mark Zuckerberg Wedding:
Mark Zuckerberg got married to Priscilla Chan on 19 May 2012.
They were dating each other back in the college days at Harvard University after which they moved ahead and pursued their respective education. Zuckerberg announced his wedding in a unique way by simply updating his bio on Facebook. The wedding took place in the backyard of their new house and they managed to keep it a secret.
Mark Zuckerberg age: 33 years. Born on 14 May 1984
 Mark Zuckerberg Education Qualifications:
Harvard University
(2002-2004)
Phillips Exeter Academy
(2000-2002)
Ardsley High School
(1998-2000)
Mercy College
Mark Zuckerberg Family:
Father: Edward Zuckerberg
Mother: Karen Kempner
Spouse: Priscilla Chan
Daughter: Maxima Chan Zuckerberg
Daughter: August Chan Zuckerberg
Mark Zuckerberg Controversies:
Cameron Winklevoss, Tyler Winklevoss, and Divya Narendra who were Harvard students accused Mark of using their source code in the making of his social media platform, Facebook. The case was again filed in Boston which was finally settled after passing 1.2 million common shares and $20 million cash.
Eduardo Saverin who is also one of the co-founders of Facebook filed a lawsuit against him which was settled outside court.
Facebook hosted a draw Muhammad contest which was investigated by Pakistani Deputy Attorney General Muhammad Azhar Sidiqque and it was found that it was created by an anonymous German lady.
Paul Ceglia filed a lawsuit against him claiming 84% of the ownership but he was later arrested because of fraud charges.
Israeli cabinet minister Gilad Erdan accused Mark of the terror attacks and Facebook was not doing anything to stop the posts that incited violence against the Israels.
He filed a lawsuit against the Hawaiians to sell their lands to him but the land ownership law differed there.
Mark Zuckerberg Net Worth: 75.8 billion USD
Mark Zuckerberg House: He lives in a Palo Alto mansion which was built in 1903 which he bought for $7 million.
Social Media Handles: 
Facebook: https://www.facebook.com/zuck
Instagram: https://www.instagram.com/zuck/