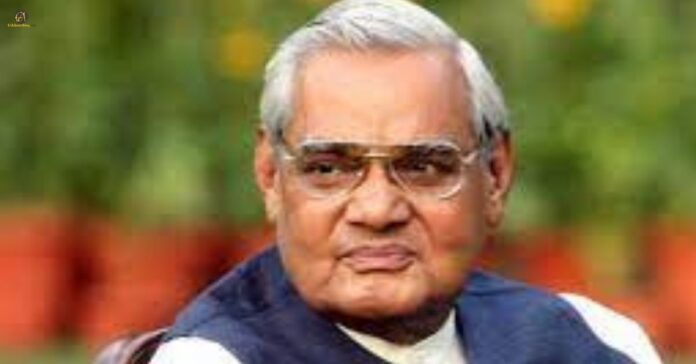 Atal Bihari Vajpayee was the 10th Indian Prime Minister for 13 days in 1996 and then from 1998 to 2004. He was a leader of the Bharatiya Janata Party and he is currently the oldest living former Indian Prime Minister. He was the first non-Indian National Congress Prime Minister of India.
He was elected ten times to the Lok Sabha and twice to the Rajya Sabha. Vajpayee got the Bharat Ratna award which is India's highest civilian order on 27 March 2015 by the President of India. His birthday is celebrate as the 'Good Governance Day' every year on 25 December. He also formed the Bharatiya Janata Party in 1980 by collaborating with his friends L.K. Advani and Bhairon Singh Shekhawat. He was BJP's first President. In three non consecutive terms, Ayala Bihari Vajpayee served as the Prime Minister of India from 1996 to 2004.
Atal Bihari Vajpayee Awardsand recognitions: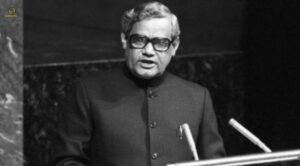 and recognitionsAtal Bihari Vajpayee got the Padma Vibhushan in 1992 and D.Lit. from Kanpur University in 1993. He also got honoured with Lokmanya Tilak award in 1994 and also the Outstanding Parliamentarian Award in the same year. Vajpayee also got the Bharat Ratna Pandit Govind Vallabh Pant Award in 1994. He got the Bharat Ratna which is the highest civilian order in 2015. He also got the Bangladesh Liberation War honour in 2015.
Atal Bihari Vajpayee marriage:
Atal Bihari Vajpayee never married as he had this extreme dedication to do something for his country. He has been a lifelong bachelor and lived the life of a celibate. He has adopted a daughter named Namita.  His love for poetry is everlasting and he has written some really deep and interesting poems.
Atal Bihari Vajpayee age: 93 years. Born on 25 December 1924
Atal Bihari Vajpayee Education Qualifications:
School: Saraswati Shishu Mandir, Gwalior.
College: Lakshmibai College
DAV College, Kanpur
Post graduate in political science
Atal Bihari Vajpayee family:
Father: Krishna Bihari Vajpayee
Brother: Prem Bihari Vajpayee
Brother: Avadh Bihari Vajpayee
Sister: Urmila Mishra
Mother: Krishna Devi
Sister: Vimala Mishra
Sister: Kamala Devi
Brother: Suda Bihari Vajpayee
Atal Bihari Vajpayee Controversies:
Atal Bihari Vajpayee wanted to remove Narendra Modi from the position of Chief Minister of Gujarat but since there was a lot of pressure from the RSS and Advani campaign, he was not able to do it.
There was a lot of controversy of his involvement in the Babri Demolition planning.
It is said that the government had previous intelligence reports of the Kargil war which would have subsequently contributed in avoiding it.
The damages which were reported were not the same as that actually happened. The actual damage was quiet high.
Atal Bihari Vajpayee net worth: $2 million dollars