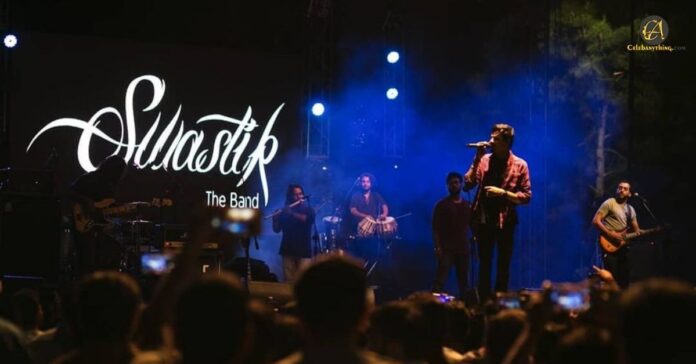 Swastik the Band is a Chandigarh-based rock music ensemble that has recently been quite popular in the independent rock music scene. They are known to draw their influences from alternative rock along with classical music. Hence, they are regarded as one of the Indian classical fusion bands also.
The inception of Swastik the Band: 
One of the Rock Bands in Chandigarh famous throughout the country, this rock band has created new landscapes in the rock music scene. It was founded by Rohit Joshi, who is the lead guitarist of the band. He is also the songwriter for most of the songs.
Talking about the breakthrough, it got breakthrough with their song, "Kuch Bhi Karlo" which stayed for long on the top of the MTV Indies chart. Amidst the release of various songs such as "Mai Chahta Hu", they regained a lot of timeline with the song "Jogi" which featured Madusara Liyanage on flute, which is really quite a beautiful composition. The song Jogi featured a new line-up that crossed over three million views on YouTube.
 Swastik the Band Kuch bhi Karlo:
As mentioned earlier, their song got the band wide acclaim and also the top position in MTV Indies for a long period of time. It was a part of their hit album, Avasa.
The music video of the song is based on a mixed theme of the abstract and romantic base. The lyrics feature a rich Urdu style poetry along with a classical touch.
Swastik the Band Members:
The lineup of the band has undergone various changes. However, the lead singer/songwriter/frontman of the band is still Rohit Joshi. The latest line-up known about the band is as under:
Rohit Joshi (Lead)
Pankaj Verma (Bass Guitar)
Rahul Bhatt (Percussions)
Bharat (Flute)
Avneesh Sharma(Bass Guitar)
According to the latest information, the band is also currently working on an album, the name of which is to be decided yet. The band actively performs throughout the country and is famous among the youth. It regularly performs in Indian College circuits. It also keeps performing in corporate events and private events, product launch events, and leading music festivals too.
As per Swastik the Band, the thing that makes their compositions unique is a tinge of Sufi, classical, and Indian style on western rhythms. It gives depth to their composition and makes them worth exploring.