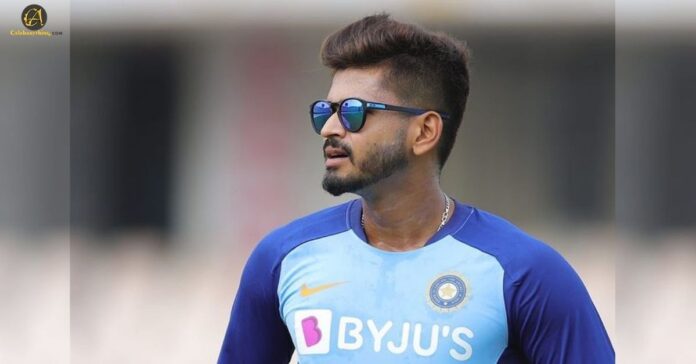 Shreyas Santosh Iyer is an Indian cricketer who is commonly known as Shreyas Iyer by fans. Currently, he plays for the national side in international cricket. Apart from that, he also plays for Mumbai in domestic cricket and plays for the IPL team Delhi Capitals, where he captains it. He has also played in the 2014 World Cup for team India under 19.
Shreyas Iyer Bio and early life:
Shreyas Iyer belongs to Mumbai City and was born on 6 December 1994. He belongs to a Tamil-speaking family with roots in Kerala. His father's name is Santosh Iyer, and his mother's name is Rohini Iyer. He mentions that his ancestors belonged to Thrissur, Kerala. As per the Celebanything content curators, his early schooling took place at Don Bosco High School, and he graduated from Ramniranjan Anandilal Poddar College of Commerce and Economics.
As a child, he was first spotted by the famous coach Pravin Amre at the Gymkhana of Shivaji Park. During his early training days, he was often compared with Virender Sehwag due to his aggressive playing style. Shreyas Iyer also helped his college in winning various cricket trophies during his early cricketing career.
Shreyas Iyer Career: Domestic Level:
He made his debut for Mumbai in the year 2014 as a part of list A. While playing in the Vijay Hazare Trophy in the year 2014-2015, he scored 273 with an average of 54.60 in that tournament. For the season of the 2014-2015 Vijay Hazare trophy, he was the highest run-scorer. For the next year, he became the top scorer of the Vijay Hazare trophy. After climbing through the various ladder of positions, he was given the responsibility of the Vice-captain of the Mumbai Ranji team eventually for the 2018-2019 Vijay Hazare tournament.
International Cricketing Career:
Shreyas Iyer first got the chance to become a part of the Indian cricket team as a test team member. The test debut took place in March 2017. Thereafter, he became part of the T-20 squad of the Indian team.
Social Media Handles:
Instagram: https://www.instagram.com/shreyas41/
Facebook: https://www.facebook.com/ShreyasIyerCricket
Twitter: https://twitter.com/shreyasiyer15