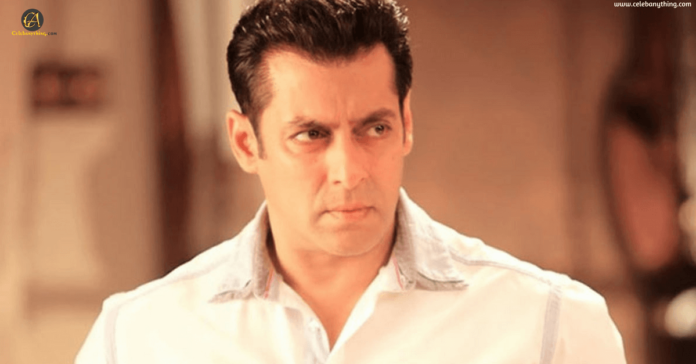 Salman Khan is an Indian actor, producer & television celebrity with a career in films of about thirty years. One of the most popular & famous actors of Indian cinema,  his fan following all over Asia is tremendous. From 'biwi ho to Aisi' to 'Tiger Zinda Hai', he has given us the best cinema experience with blockbuster movies.
Salman Khan Awards: 
He has received accolades in abundance with a total of approximately  72 awards.  These include 10 Filmfare,  2 National  Film Awards, 10 Screen Awards,  7 IIFA awards and many more.
Salman Khan Other recognitions :
The Forbes  India charts for  2014 were topped by Salman Khan in terms of both fame and revenue.
With earnings of about $33.5 million, he was ranked  71 in the Forbes 2015 list of highest paid celebrities in the world.
Salman  Khan Family :

Mother: Sushila Charak
Father: Salim Khan
Stepmother: Helen
Siblings: Arbaaz Khan,  Sohail Khan,  Alvira Khan & Arpita Khan(adopted sister )
What is Being Human :
Being Human is basically a charity organization initiated and owned by Salman Khan.
It funds the education of around 200 children at the Akshara High School of Mumbai.It has also provided funding for treating with congenital heart defects. Being Human has also been a major supporter and donator when a calamity strikes the slum areas of Mumbai especially the drought conditions. They have also conducted numerous free eye camps and health check-ups. Basically, the Being Human organization has done a lot for the welfare of people.
Salman Khan age: 55 yrs
Born  on 27 December  1965
Salman Khan Education  Qualifications :
Completed  12th from St.  Stanislaus High School in Bandra, Mumbai
Salman Khan Controversies:
On 28 September 2002, his car ran into a bakery in Mumbai which killed one person & injured three other.  However, he managed to prove himself in the court somehow.
In March 2002, his much-hyped relationship with Aishwarya Rai came to an end & she accused him of harassing her.  They were linked together for a long time and their breakup came up as a big shock to the nation and fans as well.
In 1998 while shooting for hum sath sath chain, he hunted & killed a deer which landed him in jail for a long time period.  It angered a lot of his fans who protested against the authorities to a great extent.
Salman Khan comments about the 26/11 attack and that it drew attention because the elite class was targeted made many politicians condemn him.
His tweets in support of Yakub Memon who was held guilty of the 1993 Bombay bombings made people protest outside his house.
After the Uri attacks, he supported the  Pakistani artists claiming that they were not terrorists.
Salman Khan Net Worth:
Net Worth : $318 million dollars (Rs.1,950 Crore)
Annual income : $28 million USD (Rs.140 Crore)
Social Media handles: