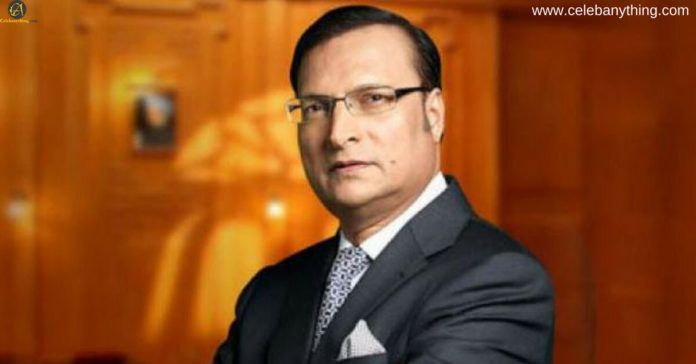 Rajat Sharma is the chairman and editor in chief of India TV which is a Hindi news channel. He is also the host of the popular show Aap Ki Adalat where he has questioned popular Bollywood celebrities. He is also the host of Aaj Ki Baat news bulletin. He has also interviewed Indian Prime Minister Narendra Modi in his show.
He used to study under a lamp post in the railway station in his childhood. He also went Shri Ram College of Commerce was Arun Jaitley helped him to pay his fees. Rajat then joined the JP movement where he could show his debating skills. He was also elected as the general secretary in 1977. His first interview on Aap Ki Adalat was with Lalu Prasad Yadav. The episode with Narendra Modi just before the general elections broke all the TRP ratings.
Rajat Sharma Awards And Recognitions:
He was awarded the prestigious Tarun Kranti Award along with Purva Joshipura at Rohini, New Delhi on 23 August 2014. He was also awarded the Padma Bhushan in the field of Literature and Education in 2015 by the Government of India.
Rajat Sharma Age:  61 years. Born on 18 February 1957
Rajat Sharma Education Qualifications:
School: Sanatan Dharm Middle School,
Ramjas School, Karol Bagh
College: Shri Ram College of Commerce
M.Com.
Family:
Wife: Ritu Dhawan
Rajat Sharma Marriage:
He got married to Ritu Dhawan in 1997. She is the current CEO and Managing Director of India TV. Ritu Dhawan and Rajat Sharma launched India TV together on May 20, 2004. India TV comes under Independent News Services which was again launched by Ritu Dhawan and Rajat Sharma in 1998. The net worth of Independent News Services is around 800 crore INR.
Rajat Sharma Controversies:
Tanu Sharma filed a complaint against India TV saying that she was harassed and mentally tortured while she was working with the channel. She also said that she was provoked to consume poison.
He has always asked very direct and blunt questions to famous celebrities with no diplomacy in it.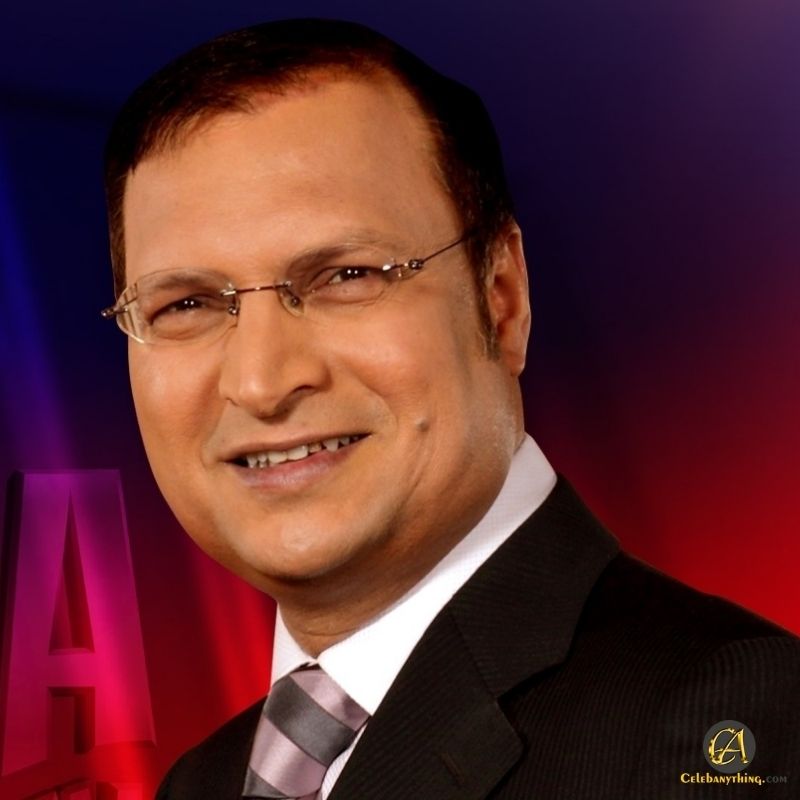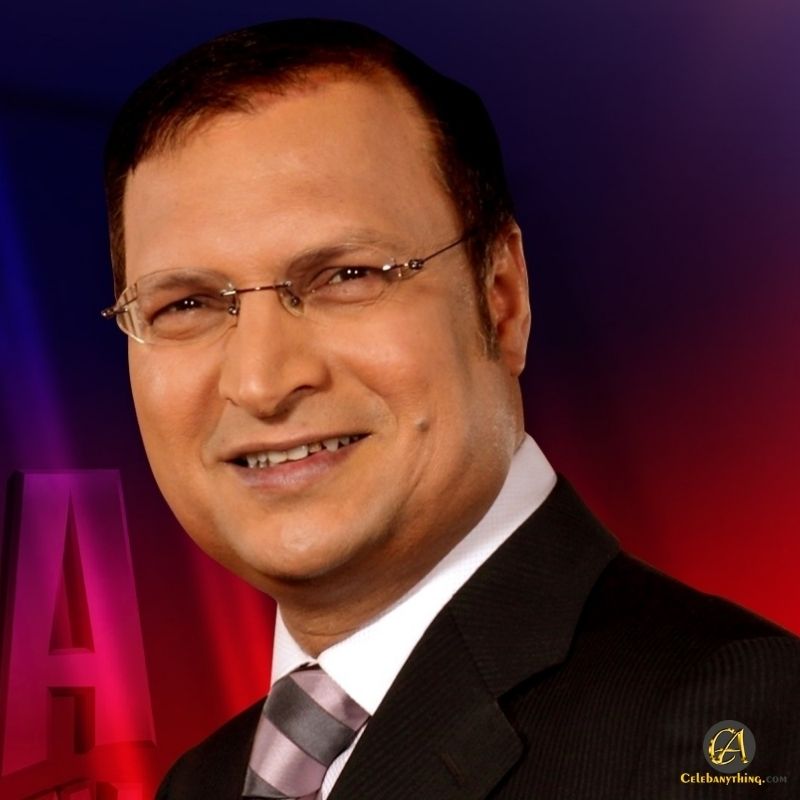 Rajat Sharma Net Worth:  90 Crore Rupees
Social Media Handles:
Facebook: https://m.facebook.com/RajatSharmaLive/
Twitter: https://twitter.com/RajatSharmaLive/