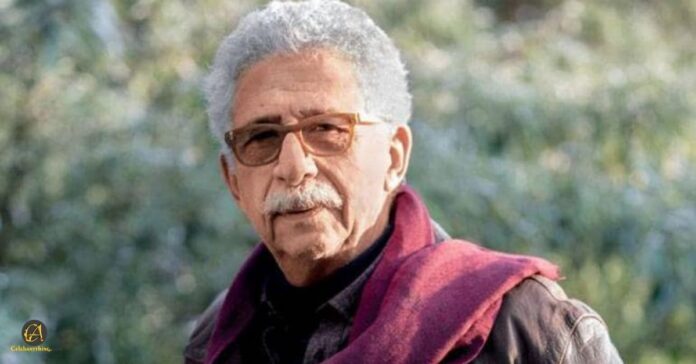 Naseeruddin Shah is an Indian film actor who is currently working in Bollywood. He is also a director and a theatre artist who has devoted some major years of his life to theatre.  He is a prominent figure in the parallel cinema of India. He is the winner of a National Film award. He has also received three Filmfare awards and also one award at the Venice Film Festival. He also received the Padma Shri and the Padma Bhushan from the government of India for his devotion and dedication to Indian cinema over the years. He is also somehow connected to the Pakistani industry and his movie Zinda Bhaag was a great success. Naseeruddin is known for is refine work and dissolution in the characters which have attracted a huge audience in recent years.
Naseeruddin Shah Awards and recognitions: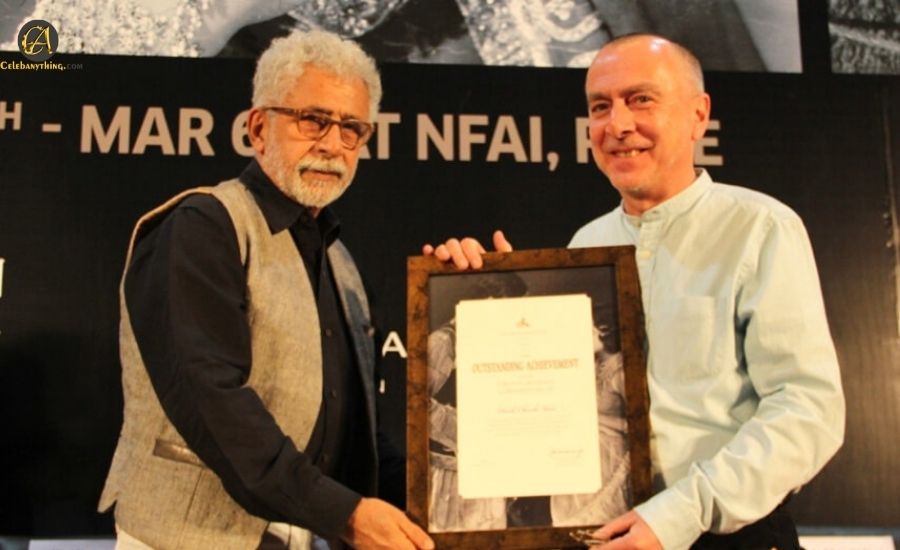 Naseeruddin was given the most prestigious Padma Shri in 1987 and the Padma Bhushan in 2003. He also won the National Film Award for Best actor for Sparsh in 1979. He won National Film Award for Best Actor for the film Paar in 1984. He won the National Film Award for the Best Supporting Actor for Iqbaal in 2006. He is also the winner of three Filmfare Awards.
Naseeruddin Shah Marriage:
Naseeruddin fell in love with Ratna Pathak while they were doing theatre and they had a very simple court marriage in 1982 at Ratna's home. Naseer had a daughter from his previous marriage who also lived with them. While Naseer astonishes us on the big screen, Ratna has given us some mind-blowing performances and Sarabia still remains our personal favourite.
Naseeruddin Shah Age: 67 years Born on 20 July 1950
Naseeruddin Shah Education Qualifications:
School: St. Anselm's Ajmer, Rajasthan
St Joseph's College, Nainital
College: Aligarh Muslim University, Uttar Pradesh
National School of Drama, Delhi
Graduate in Arts
Naseeruddin Shah Family:
Spouse: Ratna Pathak Shah
Daughter: Heeba Shah
Son: Vivaan Shah
Son: Imaad Shah
Brother: Zameer Uddin Shah
Father: Alay Mohammad Shah
Brother: Mohammed Ali Shah
Mother: Farrukh Sultan
Former Spouse: Parveen Murad
Naseeruddin Shah Controversies:
Naseeruddin Shah commented about Anupam Kher that he has never lived in Kashmir and he is fighting for Kashmiri Pandits. Anupam Kher and Madhur Bhandarkar condemned him for such a statement.
He made comments about Rajesh Khanna and referred to him as a poor actor who joined the industry. Salim Khan condemned him for the statement and said that he was a legendary actor.
When Naseeruddin expressed his views on the book released by Pakistan's foreign minister Khurshid Kasurinen, he was trolled on Twitter for being Muslim.
Javed Akhtar said in a conference that Naseeruddin doesn't like successful people. This was in response to his comments about Rajesh Khanna.
Naseeruddin Shah net worth: $30 million Salary: 1 Crore per film
Social media handles:
Facebook: https://m.facebook.com/NaseeruddinOfficial/
Twitter: https://twitter.com/naseerudinshah/
Instagram: https://www.instagram.com/naseeruddin49/