Manmohan Singh who was the Prime Minister if India from 2004 to 2014 is an Indian economist and politician. He was the first Prime Minister who was re-elected after completing a five year term. When the United Progressive Alliance came to power in 2004 which was under Congress, the premiership was relinquished to Manmohan Singh by Sonia Gandhi. He was a great leader and even greater economist who knew how to handle the statistics well in a country like India. There have been a lot of corruption charges on Manmohan Singh while his term was going on which includes the 2010 Commonwealth games, the 2G spectrum case and coal blocks allocation.
He has never been a part of Lok Sabha but he is a member of the Parliament. He has been representing Assam in the Rajya Sabha for the fifth consecutive year. After the 2004 general elections, Congress became the political party with the larger number of Lok Sabha seats and ended the National Democratic Alliance tenure also in the same year. He has enjoyed massive popular support because of all his corrupted actions and decisions inspired by Sonia Gandhi working from the background.
Manmohan Singh Awards And Recognitions: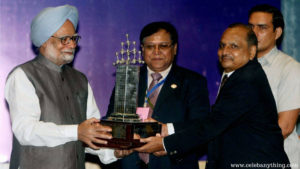 The Panjab University awarded him the Doctor of Letters in March 1983. A Dr. Manmohan Singh chair was created in the economics department of Panjab University in 2009. He was awarded an Honorary Doctor of Law degree by the University of Alberta, l the University of Oxford and the University of Cambridge in 1997, 2005 and 2006 respectively. A PhD scholarship called the Doctor Manmohan Singh scholarship was named after him by the St. John 's College. The Banaras Hindu University awarded him the honorary Doctor of Letters degree in 2008 and the University of Madras also awarded him the honorary doctorate degree. The King Saud University and the Moscow State Institute of International relations also awarded him the honorary doctorate degrees.
Manmohan Singh Marriage:
Manmohan Singh married Gursharan Kaur in the year 1958. They have three daughters namely Upinder Singh, Daman Singh, and Amrit Singh.
Manmohan Singh Age: 85 years. Born on 26 September 1932
 Manmohan Singh Education Qualifications:
St John's College, Cambridge 1956–1957
Panjab University, Chandigarh 1954
Nuffield College, Oxford
Hindu College, Delhi
Manmohan Singh Family: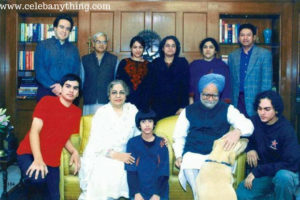 Father: Gurmukh Singh  Mother: Amrit Kaur
Brother: Daljit Singh Kohli
Brother: Surinder Singh Kohli
Sister: Gobind Kaur
Sister: Pritam Kaur
Sister: Nirman Kaur
Spouse: Gursharan Kaur
Daughter: Upinder Singh
Daughter: Daman Singh
Daughter: Amrit Singh
Manmohan Singh Controversies:
A book named The Accidental Prime Minister was published by Sanjaya Baru on 20 April 2014. It created a lot of controversy at that particular time. The PMO issued a statement as well saying that it is misuse of the authority and that it is simply for the sake of commercial gain.
Narendra Modi claimed that some of the Congress leaders including Manmohan Singh had a secret meeting at Mani Shankar Aiyar's home. The meeting was with the Pakistan officials which made Manmohan Singh very angry. He issued a statement saying that you can't simply make lame comment to gain your own lost political stature.
When the 2G spectrum allocation scam came up, it Shaked the entire UPA II government. Manmohan Singh's image was battered and he had to face extreme public wrath.
Manmohan Singh Net Worth: $2 Million
Social Media Handles:
Facebook: https://m.facebook.com/dr.manmohansingh/
Twitter: https://twitter.com/_ManmohanSingh/