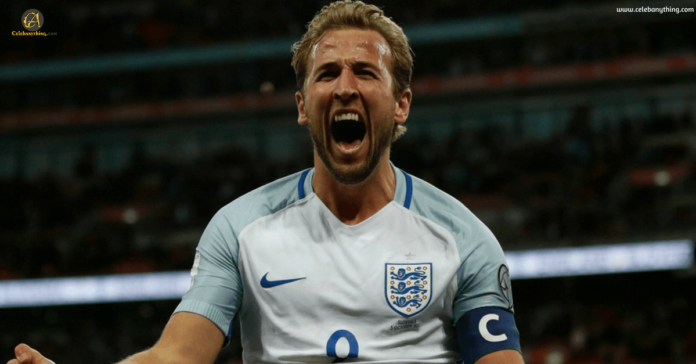 Harry Edward Kane who is an English Professional footballer plays for the Premier League Club Tottenham Hotspur and English national team as a striker. Kane made his debut in a UEFA Europa League match against hearts for Tottenham on 25 August 2011. He was named as the PFA young player of the year when he scored 31 goals across the campaign in the 2014-15 season when he became a regular starter for Tottenham. He has been selected for the PFA team of the year in each of the last 3 seasons and also Premier League player of the month six times. He was ranked as the fifth best footballer on the planet in 2017 by the Guardian. Kane captained England for the first time in the 2018 FIFA world cup qualifier with Scotland at Hampden Park on 10 June 2017.
Harry Kane Awards and Recognitions:
Tottenham Hotspur was the Football League Cup runner-up in 2014-15. He was the Millwall young player of the year in 2011-12. He was also the Premier League player of the month for January 2015, February 2015, March 2016, February 2017, September 2017 and December 2017. They were also the PFA team of the year for three consecutive seasons. Harry was the PFA young player of the year for 2014-15. He was also the Tottenham Hotspur player of the year for 2014-15. He won the Premier League Golden boot for 2015-16 and 2016-17. He won PFA Fans' player of the year, Football Supporters Federation player of the year and England Player of the year awards.
Harry Kane Engagement:
Harry Kane is in a long-term relationship with his childhood friend Kate Goodland. They know each other since childhood and then the friendship turned into a love for them.  They also have a child together named Ivy Jane who was born in January 2017. Harry proposed Kate when they were on a holiday in the Bahamas and posted a status on Twitter that she said yes. They got engaged on 1 July 2017. He revealed that they are going to have a second child on January 26, 2018.
Harry Kane age: 24 years. Born on 28 July 1993
Harry Kane Education Qualifications:
Larkswood Primary Academy
Chingford Foundation School
Harry Kane Family:
Partner: Katie Goodland
Brother: Charlie Kane
Daughter: Ivy Jane Kane
Mother: Kim Kane
Father: Pat Kane
Harry Kane Controversies: 



When Harry Kane's controversial 94th-minute penalty earns Spurs a point, it left Liverpool in agony. He also sent a video message to Liverpool stating that you cannot give me two golden opportunities and escape punishment.
Harry Kane just focused on scoring 100 Premier League goals and rejected all the diving accusations.
Harry Kane net worth: $49 million USD
Annual income: $12 million dollars
Social Media Handles: