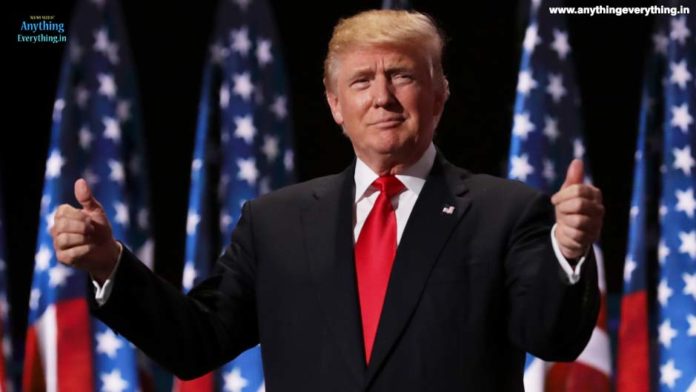 Donald Trump is the 45th President of the United States since January 20, 2017. He was a businessman and a television personality before entering politics. In May 2017, Forbes declared him to be the world's 544th richest person. His statements have always been bold and controversial.
Donald Trump Awards:
Donald Trump got nominated for the Emmy awards in 2004 as well as 2005 for the outstanding reality competition program category. In 2017 he got nominated for the NME villain of the year award and in 2016 he won the award. In 2004, he got nominated for the teen choice award. In 2007, he won the walk of fame award.
Donald Trump Other recognitions:
He was a businessman and had many multisite ventures. He branded and licensed his name for real estate and various products. He also hosted and produced a reality TV game show 'The Apprentice' about business from 2003 to 2015.
Donald Trump age: 71 yrs
Born on 14 June 1946
Donald Trump Education Qualifications:
School: The Kew-Forest School in Forest Hills, Queens New York Military Academy.
College: Fordham University Wharton Business School.
Bachelor of Science in Economics and a concentration in finance.
Donald Trump wedding:
Donald Trump's wedding affair was all royal and billionaire. He married his girlfriend Melania Knauss who was otherwise a model. It was his third wedding and probably the richest wedding of the season. It was a $100,000 Christian Dior with a 13-ft train and 16-ft veil for the wedding dress of the bride. There were 10,000 flowers in the venue's ballroom.  Most outrageous billionaire weddings had caviar, Grand Marnier cake, and Cristal champagne dining.
Donald Trump family:
Wife: Melania Trump
Daughter: Ivanka Trump
Former spouse: Ivana Trump
Former spouse: Marla Maples
Son: Barron Trump
Son: Donald Trump Jr.
Son: Eric Trump
Daughter: Tiffany Trump
Father: Fred Trump
Mother: Marry Anne MacLeod Trump
Donald Trump Controversies:
FBI director James Comey was fired and this decision was probably a big invitation to the problems in the first year of the presidency itself.
Charlottesville which is basically a Virginia City had some far-right activities on which he commented and gained much criticism.
The seven nations which had maximum Muslim population were banned which came under the travel ban and it became a reason for major protests.
The contentious relationship with the NFL and his statements made in the middle of a speech in Alabama created a lot of problems for the US President.
Trump called North Korean leader Kim Jong 'Rocketman' in a speech to the United Nations.
Trump has been really insensitive towards the family of army men who was killed in some attacks which immediately took the turn of a controversial condolence call.
After Sen. Kirsten Gillibrand told Trump to resign because of the sexual assault cases on him, Trump wrote something really indecent about Gillibrand on Twitter.
Donald Trump net worth: 3.1 billion USD (2017)
Social media handles: