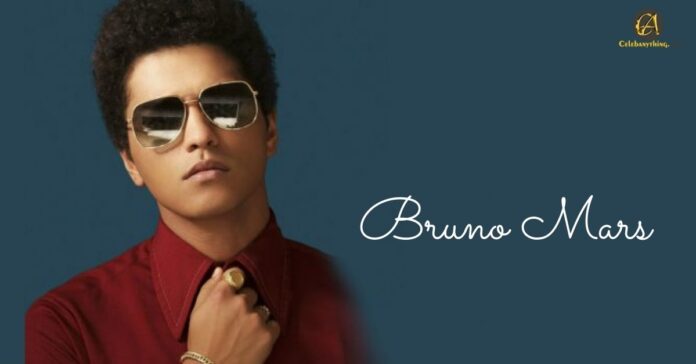 Well, who doesn't know Bruno Mars? He is the superstar of today's music industry. His songs are extremely popular and are liked even by the best of the best musicians. Mars is famous for bringing this retro vibe to most of his songs and performances. Talking of performance, what a phenomenal performance Bruno Mars is. From singing to dancing, he does everything, and that too with excellence. This article is an introduction to Bruno Mars, his life, history, and everything. So fasten your seat belts and let's go.
Introduction and early life:
Bruno Mars was born on 8 October 1985. His real name is Peter Gene Hernandez. He was born and raised in Honolulu, Hawaii. His father is half Puerto Rican and half Ashkenazi Jewish and originally belonged to Brooklyn, New York. His mother was of Filipina and Spanish ancestry. Both his parents were artists, the effects of which are clearly visible in Bruno's capabilities.
Do you know where Bruno got his signature name from? His father gave him the name "Bruno" because of his strong resemblance with Bruno Sammartino, who was a professional wrestler.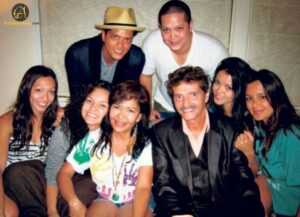 Bruno Mars has five siblings. His family has had a musical background because of which he got exposed to several genres of music since his childhood. The music genres that were his first introduction to music were Rock and Roll, then Reggae, Rock, Hip Hop, and R&B. His mother was a singer as well as a dancer while his father performed Little Richard rock and roll music, which inspired him in his childhood. Bruno's uncle was an impersonator who mainly impersonated Elvis Presley, and also encouraged three-year-old Bruno to perform songs on stage by Elvis and Michael Jackson. From the age of four, Mars began performing five times a week with his family's band, The Love Notes. He became well known in Hawaii for his impersonation of Elvis Presley. Thus, we can see that Bruno had begun his journey to the music industry at a very early age. He did a lot of shows and events in childhood after this.
Bruno Mars Age:
As of 2021, Bruno Mars is 35 years old since he was born in 1985.
Bruno Mars albums and songs, Music Career:
In the year 2009, Bruno Mars co-founded a production team named 'The Smeezingtons' which was later responsible for various successful singles for Mars and other artists. He rose to fame in 2010 by the success of "Nothin' on You" by B.o. B and "Billionaire" by Travie McCoy. Both these songs were sung by Bruno himself. Mars' debut studio album Doo-Wops & Hooligans was a blend of pop with reggae-pop and R&B. It consisted of the hit international number-one singles namely  "Just the Way You Are", "Grenade", and "The Lazy Song". Mars' second studio album was Unorthodox Jukebox (2012). It was his first number one on the Billboard 200. It contained two Billboard Hot 100 number-one hits which were "Locked Out of Heaven" and "When I Was Your Man".
In 2014, Mars was featured on Mark Ronson's "Uptown Funk " which topped various music charts and is still one of the biggest hits. The songs spent a total of fourteen and seven weeks on the top of the Billboard Hot 100 and the UK Singles Chart, respectively. Mars' third studio album 24K Magic (2016) received seven Grammy Awards. It also won the Album of the Year, Record of the Year, and Song of the Year. The album also had top-five singles "24K Magic", "That's What I Like", and a remix of "Finesse" featuring Cardi B. Bruno's latest creation is in 2021. Mars collaborated with Anderson. Paak, named collectively Silk Sonic, to release a full-length album "An Evening with Silk Sonic". A single from this album  "Leave the Door Open" topped the Billboard Hot 100.
Bruno Mars net worth:
Bruno is a highly successful and appreciated singer, musician, songwriter, and performer in the music industry. He has a huge net worth too. His net worth amounts to $175 million as of 2021.
Conclusion
Bruno Mars is a legendary performer famous for his amazing stage performances, retro touch in music and shows, and also his amazing grasp on a wide range of music genres. He is extremely talented and full of style. Most of his music videos on youtube have greater than a billion views. This shows how popular Bruno actually is.
Social Media Handles: